Department of Business Oversight License Defense
Experience. Insight. Reputation. Results.
A Practice Limited to Licenses and Regulatory Law. This is the Ray & Bishop Difference.
Defending Department of Business Oversight Lending Licenses
Ray & Bishop attorneys aggressively represent California lenders and related licensees in license applications, investigations, disclosures, denials, citations, desist and refrain orders, accusations, appeals, reinstatements, and related legal matters.  Our strategy is simple: prevent problems, fight for the client if accused, and appeal unfair results.  Our focused, experienced, dedicated license and regulatory practice gives you the advantage.  Contact Ray & Bishop for a prompt, thorough and thoughtful discussion of your legal issue with one of our attorneys.
Department of Business Oversight Division of Corporations License Types:
California Finance Lenders
Payday Lending (Deferred Deposit Transactions)
Escrow Agents/ Escrow Laws
Investment Advisers
Mortgage Loan Originators
California State Licensed Securities Broker-Dealers
Unique Expertise in Department of Business Oversight Matters
Ray & Bishop, PLC, has unique experience as a leader in the defense of Department of Business Oversight licensed lenders.  Attorney Fredrick Ray has been a key player in the defense of payday lending businesses since the inception of the California Deferred Deposit Transaction Law, or CDDTL.  Our expertise also encompasses California Finance Lenders, or CFLs, escrow agents, investment advisors and mortgage loan originator licenses (MLO).  Our track record includes successful defense of lenders in the face of potential six-figure and seven-figure fines, resolving problems that arise from examinations and audits, and correcting problems with annual reporting and license renewal.
Expertise in all Aspect of License and Regulatory Issues
Ray & Bishop provides legal representation for Department of Business Oversight licenseholders, including California Finance Lenders, payday lenders, mortgage loan originators, investment advisors and others, in any regulatory agency contact with the potential for an adverse outcome, including:
Disclosures of Adverse History Items on Forms MU-1, MU-2, MU-3 and MU4
Revocation or Suspension Due to Problems with Annual Reports and Renewals
Denial of a License
Examinations by Department of Business Oversight Examiners and Auditors
Subpoenas for Records from the Department of Business Oversight
Defense from Citations
Defense from a Desist and Refrain Order (D&R)
Defense from an Accusation
Administrative Hearing
Petition for Reconsideration after an Adverse Decision
Writ of Administrative Mandamus (Appeal) after a Loss at Administrative Hearing
Relief from a Default Judgment
Modification of Discipline
Reinstatement of a Lost License
Common Questions from DBO Licensees for Ray & Bishop
I've received an order from Department of Business Oversight.  What's my next step?
Hire an attorney.  Department of Business Oversight can issue a desist and refrain order, suspension order or revocation order based upon issues arising out of an examination, failure to file required reports, or issues in a renewal.  A hearing is usually available to challenge the order, however, prompt action is required.
I think I have a disclosure to make on form MU-1, MU-2, MU-3 or MU4, or on a lender license application.   How should I proceed?
It is crucial to give truthful and factually correct answers in response to the questions on form MU4 or on a license application.  Background questions can be vague or difficult to answer.  We have the experience and expertise to make sure that required disclosures are made but unneeded information is not provided.
I just received a Statement of Issues or a letter denying my license application.  What's my recourse?
A Statement of Issues from the Department of Business Oversight denying a license may require the filing of a Notice of Defense within 15 days of the date when the Statement of Issues was sent (not the date it was received).  A letter denying a license may contain a different deadline.  It is best to promptly contact Ray & Bishop for a consultation to review the letter, before an important deadline passes.
I've received an Accusation.  What's my next step?
You have only 15 days from the date the Accusation was sent to you (not from the date you received it) to file the Notice of Defense.  This matter should be turned over to an attorney as quickly as possible so that this deadline is met and the filing of the Notice of Defense is documented with proof of filing.
How do I pay for an attorney?
We accept all major credit cards, bank debit cards, checks, money orders and cash.  Interest-free payment plans may be available in some circumstances.
Understanding DBO Lender Examinations
The Department of Business Oversight conducts periodic examinations of its lender licensees to determine compliance with the California Finance Lender laws and the California Deferred Deposit Transaction laws.  The focus of these examinations in the past has been compliance by payday lenders (loans of up to $300) and small unsecured and title loans ($2,500 and up) that permit lenders to charge higher interest rates due to the very risky nature of these loans.
After a DBO examiner has completed their examination, a letter called an Examination Report is issued to the licensee.  The licensee typically has 30 days from the date of the Examination Report to tell the Department of Business Oversight what corrective action has been taken.  The Examination Report may also reveal some problems so serious that the problems are being referred to DBO Enforcement for further action, which may be a citation, desist and refrain order or accusation.  The Examination Report provides an opportunity to correct all issues and to open a dialogue with DBO for possible resolution of all issues.
Common Issues that Arise in DBO Lender Examinations
Use of lead generators (alleged to be unlicensed activity)
Failure to place required disclosures in advertising
Unlawful or excessive loan fees
Unlawful or deceptive payment and collection practices
Permitting multiple payday loans at once by a single borrower
Evading the $2,500 unregulated interest loan minimum by colluding with the borrower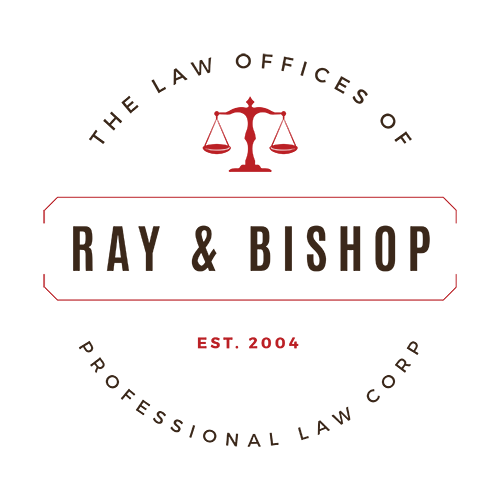 Contact Us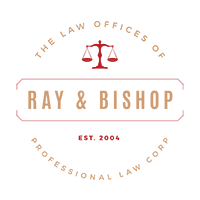 Address:
5000 Birch Street, Suite 7000
Newport Beach, CA 92660
Disclaimer
**Attorneys are only licensed to practice law in California. Attorneys' offices are only located in California. However, pursuant to United States Code of Federal Regulations 8 C.F.R. § 1.2 and United States Code 5 U.S.C. § 500, Attorneys may practice Federal Administrative Law and represent an individual located outside of California within the parameters of Federal Administrative Law. Attorneys will NOT advise clients on the laws of any State or any State law legal matters (with the exception of California).  The information on this website is for general information purposes only.  Nothing on this site should be taken as legal advice for any individual case or situation.  This information is not intended to create, and receipt or viewing does not constitute, an attorney-client relationship.  Legal advertisement.**