Office of the Attorney General
The California Attorney General's Office (AGO) is a branch of the California Department of Justice, the attorneys who represent the interests of the state in California state judicial proceedings. The licensing section of the Attorney General's Office handles professional licensing denials and revocations, through the filing of Statements of Issues for license denials and Accusations against licensed professionals facing discipline. The individual attorneys who handle licensing cases are Deputy Attorney Generals (DAGs), supervised by Supervising Deputy Attorney Generals (SDAGs), and they work in four main offices throughout California: Los Angeles, San Diego, Oakland, and Sacramento.
Most state agencies are represented by DAGs during disciplinary proceedings. At the investigation stage, the Deputy Attorney General works with an investigator and an expert to discuss the probable disciplinary proceedings that follow the investigation. When the case reached the Accusation stage, the Deputy Attorney General writes the Accusation and then deals with correspondence with the licensee, including discovery, scheduling, evidence, and possible settlement. If the case is not resolved prior to trial, the DAG prosecutes the agency's position in the administrative hearing in front of the Administrative Law Judge at the Office of Administrative Hearings.
The Deputy Attorney General does not directly decide the outcome of any particular case, but he or she is usually authorized to discuss settlement with a licensing attorney and reach an agreement on disciplinary terms. In some cases, the DAG is not given the ability to settle the case, and must take the case all the way to hearing. Each Deputy Attorney General handles cases their own specific way — it is critical to find experienced counsel that has familiarity dealing with each Attorney General's Office branch and with as many Deputy Attorney Generals as possible. At Ray & Bishop, PLC, we deal with Deputy Attorney Generals daily. We resolve cases through settlement, we exchange discovery, we negotiate hearings and settlement conferences, and we try cases, every day, with Deputy Attorney Generals across the state.
It is critical to the defense of your license that your attorney be familiar with the Attorney General's Office, the Department of Justice, and the laws and regulations specific to your profession. The Deputy Attorney General cannot give you legal advice—they work against your interests. Contact Ray & Bishop, PLC, if you are contacted by a Deputy Attorney General.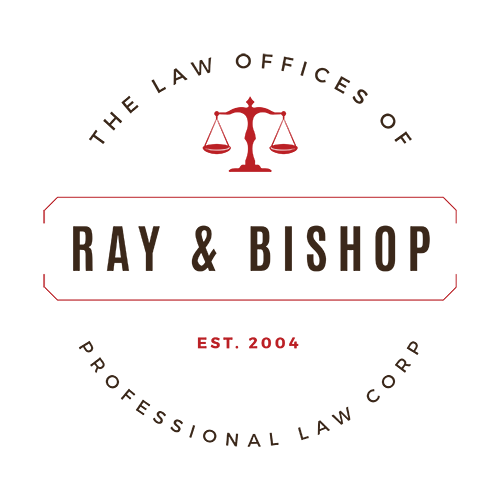 Disclaimer
**Attorneys are only licensed to practice law in California. Attorneys' offices are only located in California. However, pursuant to United States Code of Federal Regulations 8 C.F.R. § 1.2 and United States Code 5 U.S.C. § 500, Attorneys may practice Federal Administrative Law and represent an individual located outside of California within the parameters of Federal Administrative Law. Attorneys will NOT advise clients on the laws of any State or any State law legal matters (with the exception of California).  The information on this website is for general information purposes only.  Nothing on this site should be taken as legal advice for any individual case or situation.  This information is not intended to create, and receipt or viewing does not constitute, an attorney-client relationship.  Legal advertisement.**