The Office of Administrative Hearings in Los Angeles is located at 320 West Fourth Street, Suite 630, in Los Angeles, California, 90013. There are nine courtrooms, all located on the sixth floor of the Junipero Serra building on Fourth Street. Parking is located at independently operated cash-only parking lots near the building, and on nearby Broadway and Spring streets in downtown Los Angeles. You will be charged each time you move your vehicle, so it is not practical to take your car during a lunch break. Traffic is often difficult to manage in Los Angeles in the morning. The Pershing Square Red Line/Purple Line exit leads to a station directly across from the building, as long as you take the escalator marked "to 4th street" and go up the right-hand escalator.
Upon entering the Junipero Serra building, visitors are required to go through airport-style security, taking off belts, jackets, and emptying pockets to go through a metal detector. There is a cafeteria located on the first floor. There is also a witness/attorney waiting room on the sixth floor of the building, just outside the elevator lobby. If your hearing is scheduled at OAH, it will be printed on a piece of paper hung outside the OAH main office. There is no "check-in" procedure, the attorneys and respondent go straight to the assigned courtroom.
Hearing rooms at OAH Los Angeles are technically open to the public, but in practice are very private. Each hearing room has two rows of chairs in the rear of the room for visitors and witnesses. The attorneys sit at tables near the back, while the judge and witness sit near the front of the room.
The attorney who represents the agency, either staff counsel or the Deputy Attorney General, will usually be at the hearing room 5-10 minutes before the hearing starts. The judges enter the courtroom from a separate entrance, and can appear anywhere from 10-15 minutes early to 10-15 minutes late. It is important to meet your attorney before entering the courtroom, because the judge who presides over the hearing will be assessing your demeanor and credibility, and making a good impression is important.
Restrooms are located on the sixth floor, but require an access code for use. Access codes are printed and available inside the courtrooms.
If your hearing stretches through lunch, a lunch break will be taken from approximately 12 to 1 or 1:30. The Grand Central Market is the most convenient nearby place to find food. There are also fast food options on Broadway near the market. Food and drink are technically not permitted in the courtrooms, but in practice water and bottled drinks are acceptable.
At Ray & Bishop, PLC, we appear at OAH Los Angeles on average more than twice a month, and have represented clients at more than 100 hearings just since 2012. Put our experience and ability to work on your case if you are facing license discipline.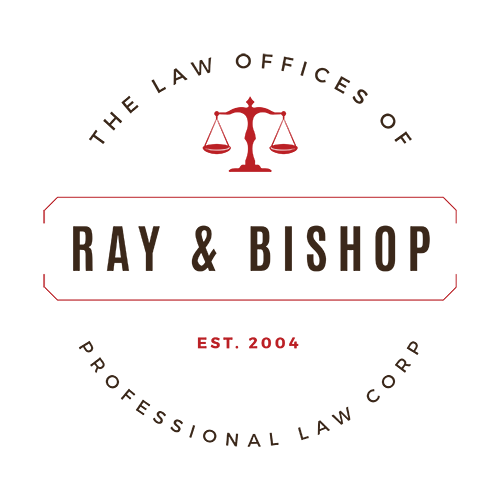 Disclaimer
**Attorneys are only licensed to practice law in California. Attorneys' offices are only located in California. However, pursuant to United States Code of Federal Regulations 8 C.F.R. § 1.2 and United States Code 5 U.S.C. § 500, Attorneys may practice Federal Administrative Law and represent an individual located outside of California within the parameters of Federal Administrative Law. Attorneys will NOT advise clients on the laws of any State or any State law legal matters (with the exception of California).  The information on this website is for general information purposes only.  Nothing on this site should be taken as legal advice for any individual case or situation.  This information is not intended to create, and receipt or viewing does not constitute, an attorney-client relationship.  Legal advertisement.**