The Office of Administrative Hearings in Oakland is located at 1515 Clay Street, Suite 206, in Oakland, California, 94612. The state building is located on Clay Street, just west of the Frank H. Ogawa Plaza. It is within walking distance of the 12th Street BART station, and there is parking located in a nearby structure. There are three hearing rooms, all located on the second floor. The state building is large and houses many different state departments; OAH is located up the escalator and across a small bridge to the left. The hallway winds to the left and the right before you arrive at the hearing rooms.
Upon entering the building, visitors are required to go through airport style security, removing jackets, belts, and the contents of pockets. All bags are screened or searched. If your hearing is scheduled at OAH, it will be printed on a piece of paper hung outside the OAH main office. There is no "check-in" procedure, the attorneys and respondent go straight to the assigned hearing room. The hearing rooms are all located on the left-hand side of the hallway, with the attorney/witness room on the right side of the hallway.
Hearing rooms at OAH Oakland are technically open to the public, but in practice are very private. Each hearing room has at least a single row of chairs in the rear of the room for visitors and witnesses. The attorneys sit at tables near the back, while the judge and witness sit near the front of the room. The restrooms are accessible to the public.
The attorney who represents the agency, either staff counsel or the Deputy Attorney General, will usually be at the hearing room 5-10 minutes before the hearing starts. The judges enter the courtroom from a separate entrance, and can appear anywhere from 10-15 minutes early to 10-15 minutes late. It is important to meet your attorney before entering the courtroom, because the judge who presides over the hearing will be assessing your demeanor and credibility, and making a good impression is important.
At Ray & Bishop, PLC, we appear at OAH Oakland throughout the year, and have represented clients at more than 100 hearings just since 2012. Put our experience and ability to work on your case if you are facing license discipline.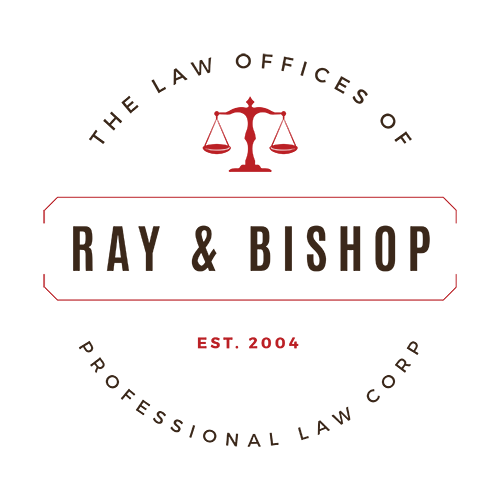 Disclaimer
**Attorneys are only licensed to practice law in California. Attorneys' offices are only located in California. However, pursuant to United States Code of Federal Regulations 8 C.F.R. § 1.2 and United States Code 5 U.S.C. § 500, Attorneys may practice Federal Administrative Law and represent an individual located outside of California within the parameters of Federal Administrative Law. Attorneys will NOT advise clients on the laws of any State or any State law legal matters (with the exception of California).  The information on this website is for general information purposes only.  Nothing on this site should be taken as legal advice for any individual case or situation.  This information is not intended to create, and receipt or viewing does not constitute, an attorney-client relationship.  Legal advertisement.**