 Practice Areas
Occupational Licenses
Experience. Insight. Reputation. Results.
A Practice Limited to Licenses and Regulatory Law. This is the Ray & Bishop Difference.
Occupational licenses from the Department of Motor Vehicles, Bureau of Automotive Repair, Department of Social Services, the Secretary of State and the Board of Barbering and Cosmetology represent the backbone of California's protection of retail consumers in services businesses such as automobile sales, vehicle registration services, traffic schools, automotive repair, smog check, child care, elder care, notary services, barbers, hair salons and nail salons.  These agencies use their own field inspectors or analysts to visit businesses, investigate consumer complaint, and enforce technical rules to protect consumers.  Defense of occupational licenses can stem from criminal convictions, failed inspections, consumer complaints of fraud or misrepresentation, or violation of technical rules.
Ray & Bishop, PLC, represents owners of these businesses – automobile dealers, automotive repair businesses, child and elder care homes, and salons – and the individuals who work daily in these businesses.  Defense of licenses can involve fines, citations, or actions to revoke a personal license or close a business.  Resolution of a license defense case may involve negotiation, an administrative hearing, or a supervised sale of the license business.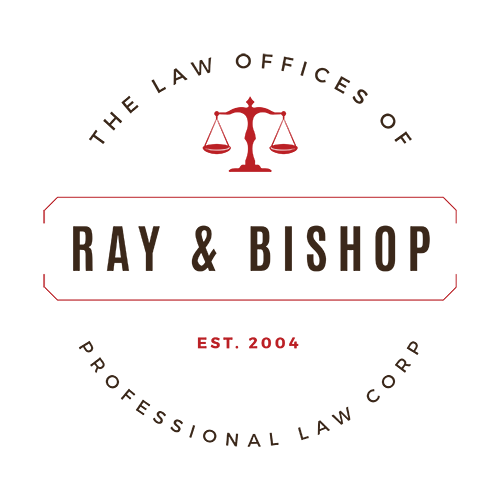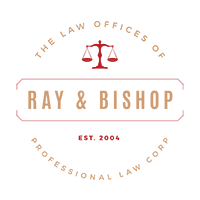 Address:
4100 Newport Place Dr., Suite 670
Newport Beach, CA 92660
Disclaimer
**Attorneys are only licensed to practice law in California. Attorneys' offices are only located in California. However, pursuant to United States Code of Federal Regulations 8 C.F.R. § 1.2 and United States Code 5 U.S.C. § 500, Attorneys may practice Federal Administrative Law and represent an individual located outside of California within the parameters of Federal Administrative Law. Attorneys will NOT advise clients on the laws of any State or any State law legal matters (with the exception of California).  The information on this website is for general information purposes only.  Nothing on this site should be taken as legal advice for any individual case or situation.  This information is not intended to create, and receipt or viewing does not constitute, an attorney-client relationship.  Legal advertisement.**