Experience. Insight. Reputation. Results.
A Practice Limited to Licenses and Regulatory Law. This is the Ray & Bishop Difference.
At Ray & Bishop, PLC, our California application defense attorneys have defended hundreds of license applicants on license applications to state agencies throughout California, including Medical Board of California applications, Board of Registered Nursing applications, Department of Insurance online applications (using the FLASH system), and many more.  (All links go directly to the state agency application page.)
Applicants for a California license can be denied a license for a variety of reasons, including discipline by another California state Board or agency, discipline taken against an out of state license, a misdemeanor criminal conviction, a felony criminal conviction, or a failure to disclose any of the above on the application itself, including failure to disclose an expunged criminal conviction under Penal Code 1203.4.  Most applications are worded very carefully to require applicants to disclose expunged convictions.
Our license application defense attorneys are experienced in handling cases like these throughout California. Clients often have an inaccurate picture of their own eligibility for a professional license: "Can I still apply for a license even if I have a conviction?" With very few exceptions, the answer is "yes." You can apply for a license no matter what shows up your background. However, you may be asked to provide a statement to the agency about your misconduct. Our license defense attorneys can help.
At Ray & Bishop, PLC, our license attorneys help applicants disclose criminal convictions, explain California license discipline, explain out of state discipline, and gather evidence of mitigation and rehabilitation to submit to the licensing board to help you get a California license.
Business and Professions Code 480(d) allows most Boards to deny a license if an applicant "knowingly makes a false statement of fact" on a license application. Applicants need to be particularly careful to accurately disclose their criminal record—some applicants take a hopeful view of PC 1203.4 expungements or dismissals, thinking their crime is "no longer on their record." In California, crimes are on your record forever. Even if criminal convictions have been dismissed, most California license applications make clear that they still need to be disclosed. Our experienced license application attorneys can help determine whether or not adverse events from the criminal justice system have to be disclosed on the application.
California license applications are best handled by experienced license application attorneys. Our attorneys at Ray & Bishop, PLC, have the experience and track record with California state agencies to protect your license application and ensure you have the best chance of successfully achieving a California professional license.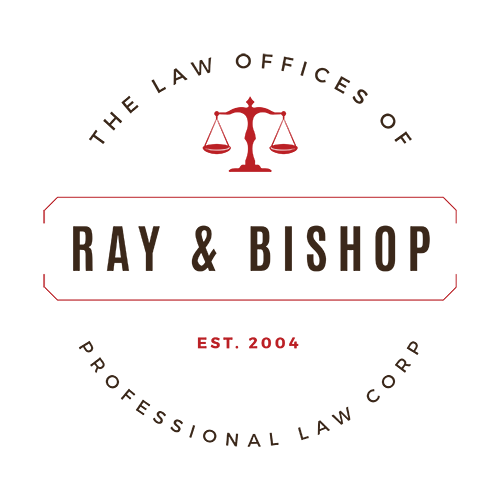 Contact Us
Disclaimer
**Attorneys are only licensed to practice law in California. Attorneys' offices are only located in California. However, pursuant to United States Code of Federal Regulations 8 C.F.R. § 1.2 and United States Code 5 U.S.C. § 500, Attorneys may practice Federal Administrative Law and represent an individual located outside of California within the parameters of Federal Administrative Law. Attorneys will NOT advise clients on the laws of any State or any State law legal matters (with the exception of California).  The information on this website is for general information purposes only.  Nothing on this site should be taken as legal advice for any individual case or situation.  This information is not intended to create, and receipt or viewing does not constitute, an attorney-client relationship.  Legal advertisement.**