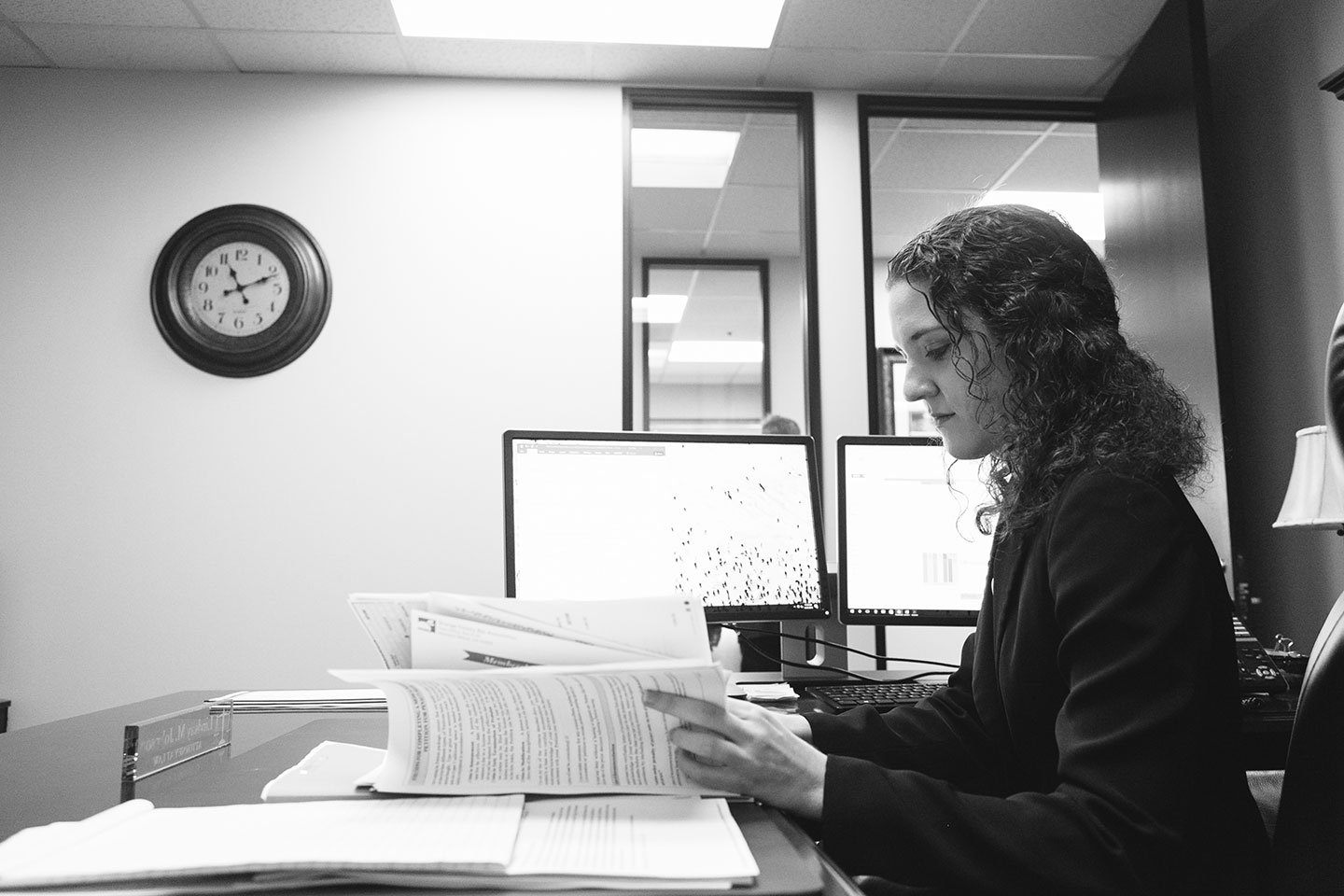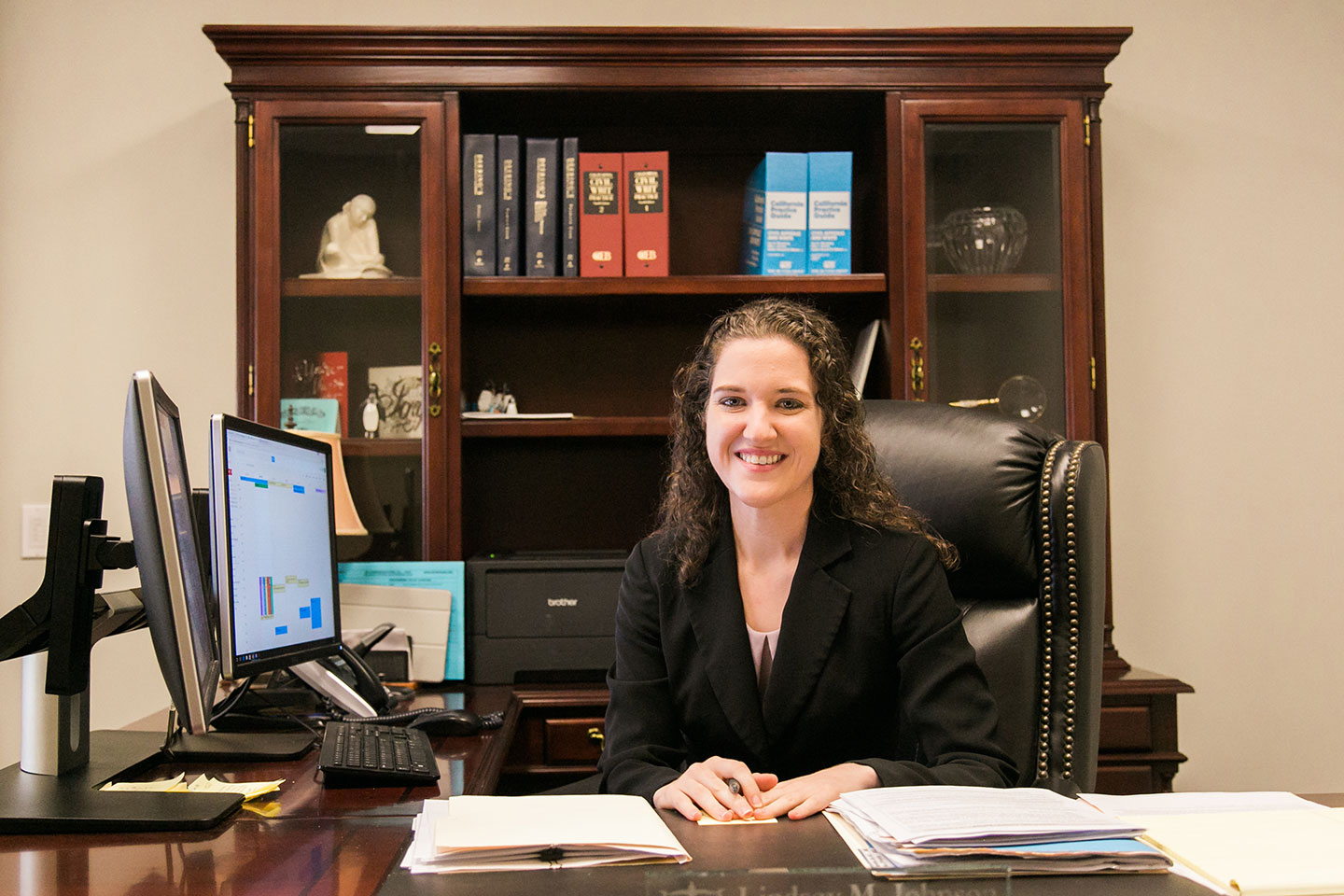 Lindsay M Johnson
Partner
Lindsay Johnson is a zealous advocate for licensed professionals in California. Ms. Johnson created published law in California after briefing and arguing Naidu v. The Superior Court of Riverside County against Xavier Becerra and the California Attorney General's Office, changing the law to enhance protections for licensees in the Fourth Appellate District of the California Court of Appeals. She actively litigates matters against the Medical Board of California throughout California, including physician
investigations, section 820 examinations, subpoena enforcement actions, Accusations, non-adoptions, reinstatements, termination review hearings, and Petitions for Writ of Mandate before the Superior Court of California. She is also experienced in defending against Accusations and Statements of Issues before the Board of Registered Nursing, the California Department of Insurance, the Department of Real Estate, the Office of the Inspector General, and many other agencies.
Ms. Johnson serves as the President of the California Academy of Health Care Professionals, where she regularly presents and has previously served as the President-Elect and Secretary of the Academy. She serves on the Advisory Board for a local pre-law high school mock trial program, where she also coaches pre-trial and trial advocacy.
Ms. Johnson received her Juris Doctor from Chapman University School of Law. She received her Bachelor of Arts in Political Science from the University of California, Los Angeles. Prior to becoming an attorney, Ms. Johnson taught college preparatory classes for the Fresno Unified School District, and worked at an elementary school in Cusco, Peru. Outside of the office, Ms. Johnson enjoys going for a run with Admiral Fitzwallace Johnson, her rescue terrier.
"Lindsay M. Johnson was my representative and I highly recommend her if you have any work related to professional licensing…her summation in front of the Administrative Law Judge was nothing less than just outstanding."
– a Real Estate client
"Dear Lindsay, your ability to listen carefully, ask all the right question to get to the heart of the matter and the compassion shown are more appreciated than could ever be expressed in words.  You truly are a gifted lawyer."
"Lindsay, I am truly grateful to be represented by a very good lawyer like you.  Thank you for answering all my questions and being approachable.  Your extensive knowledge with the case solved my worries."
"Lindsay, I am truly grateful to be represented by a very good lawyer like you.  Thank you for answering all my questions and being approachable.  Your extensive knowledge with the case solved my worries."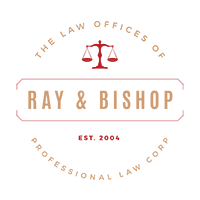 Address:
4100 Newport Place Dr., Suite 670
Newport Beach, CA 92660
Disclaimer
**Attorneys are only licensed to practice law in California. Attorneys' offices are only located in California. However, pursuant to United States Code of Federal Regulations 8 C.F.R. § 1.2 and United States Code 5 U.S.C. § 500, Attorneys may practice Federal Administrative Law and represent an individual located outside of California within the parameters of Federal Administrative Law. Attorneys will NOT advise clients on the laws of any State or any State law legal matters (with the exception of California).  The information on this website is for general information purposes only.  Nothing on this site should be taken as legal advice for any individual case or situation.  This information is not intended to create, and receipt or viewing does not constitute, an attorney-client relationship.  Legal advertisement.**