 Practice Areas
Medical License Defense
Our California Medical Board Attorneys Are Here For You.  
The attorneys at Ray & Bishop, PLC, defend physicians against the the Medical Board of California to protect your license against possible discipline.  Our approach is informed by our results.  How we can best help you depends on where you are in the process.
Before the Board is Even Aware of Your Problem: Our attorneys collaborate with criminal defense attorneys and medical malpractice defense attorneys, and consult with medical students, residents and physicians, to craft creative strategies to stop problems before they start.  A consultation with a Ray & Bishop medical license defense attorney may be an ounce of prevention now that eliminates the need for a pound of cure later.
At the Application Stage: We use our knowledge and experience to guide medical professionals through confusing application questions and difficult disclosures.  Providing accurate information, appropriate thoughtful explanations, and anticipating license application difficulties are the keys to maximizing the chances for the smooth approval of a physicians and surgeon's license or a Postgraduate Training License (PTA).
At the Reporting Stage: Whether the Medical Board of California is receiving a report of a criminal conviction, the loss of privileges, a malpractice judgment or other license discipline, an attorney can get ahead of the coming Board investigation to orchestrate effective and proactive damage control.  For experienced license attorneys, the Medical Board of California often reacts to adverse information in predictable and foreseeable ways.
At the Investigation Stage: Retaining an experienced license defense attorney is critical at the investigation stage.  An attorney can protect a physician from unannounced and unwanted intrusions from investigators, help manage orderly participation in an investigation, assert the right to remain silent in a legally correct manner, and advocate in opposition to California Medical Board discipline.  Crafting the appropriate response to an investigation can make the difference between closing a confidential investigation with no action and serious public discipline.
If the Board Seeks an Emergency License Suspension: The Medical Board of California can seek suspension of a license in serious cases involving misconduct or incapacity with little notice.  These proceedings, called Interim Suspension Orders, can be successfully opposed with prompt and aggressive legal representation.  Hiring an attorney immediately is critical, since once a suspension order is imposed it can be very difficult for a physician to professionally recover from this discipline.
If the Board Orders a License Suspension under Business and Professions Code section 2310 for Out-of-State Discipline: The Medical Board has the power to immediately suspend a California physician's license if the physician does not have their primary practice in California and the physician's license in another state is suspended or revoked.  A section 2310 out-of-state discipline suspension order triggers an immediate right to a hearing.  Further, the Board must bring an accusation once a hearing on the suspension is requested, and often will file and accusation at the same time as the suspension order.  Defending a California license accusation triggered by an out-of-state suspension or revocation requires complex strategic decisions.  The defense attorney must manage two parallel matters, one to challenge the suspension and the other to challenge the resulting accusation.
If the Board Demands a Medical or Psychiatric Examination:  An attorney's advice is needed immediately if the Board makes a request for a medical or psychiatric examination, or issues an order under Section 820 of the Business and Professions Code.  Any request for examination or records should be evaluated by an experienced attorney to explore the available legal options and to anticipate the pitfalls of the situation.
After License Denial or Receipt of an Accusation: Receiving word of a Board decision to deny a license application or move forward with an Accusation seeking discipline is a devastating blow.  At this stage, the license defense litigators at Ray & Bishop employ extensive negotiation and courtroom experience to press for the best result possible.  Beware of quick deadlines to respond to a license denial or Accusation!  Promptly hiring an experienced attorney is a critical step.
Dealing with the Fallout from License Denial or License Discipline:  A reportable pending event against a physician, such as a license denial or Accusation, can have repercussions far outside the Medical Board.  After the posting of an Accusation or the report of a denial or discipline, problems can propagate affecting privileges, credentials, insurance panels, appointments, positions and employment.  Ray & Bishop represents physicians to defend against collateral effects of license denial or license discipline that can have a serious impact upon a physician's livelihood.
After an Adverse Decision: Appeals are complex legal matters that require skilled, experienced legal help.  Our appellate litigators fight license discipline in Superior Courts and Appellate Courts across California to stop license discipline and seek reversal of adverse outcomes.  Our team also can work to restore a physician's career and clear license through early termination of license probation, modification of license probation, and reinstatement of a revoked physician's license.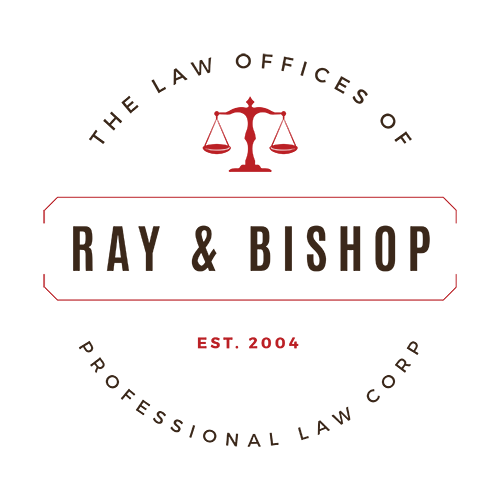 Did You Know?
On almost any given business day, a Ray & Bishop attorney is appearing before a licensing agency, administrative law judge, Superior Court judge or Appellate Court fighting to defend the license rights and administrative privileges of our clients.
Ray & Bishop, PLC, exclusively practices licensing and administrative law before the California state and U.S. federal governments.  We aren't a criminal, civil or family law firm that dabbles in license law.
Our attorneys interact daily with agency counsel, Deputy Attorneys General, Administrative Law Judges, agency decision makers and government attorneys.  Our familiarity with the people and policies that shape decisions is key to our success.
Know Your Rights
You have a right to have an attorney in any Medical Board investigation or hearing.
You have the right to remain silent under the Fifth Amendment.
The Administrative Procedure Act guarantees a fair hearing before a neutral judge if the Board seeks license discipline.
All adverse actions by the Medical Board allow for some due process – the opportunity to defend against Board action.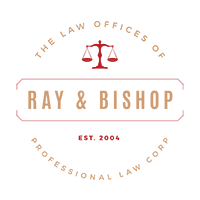 Address:
4100 Newport Place Dr., Suite 670
Newport Beach, CA 92660
Disclaimer
**Attorneys are only licensed to practice law in California. Attorneys' offices are only located in California. However, pursuant to United States Code of Federal Regulations 8 C.F.R. § 1.2 and United States Code 5 U.S.C. § 500, Attorneys may practice Federal Administrative Law and represent an individual located outside of California within the parameters of Federal Administrative Law. Attorneys will NOT advise clients on the laws of any State or any State law legal matters (with the exception of California).  The information on this website is for general information purposes only.  Nothing on this site should be taken as legal advice for any individual case or situation.  This information is not intended to create, and receipt or viewing does not constitute, an attorney-client relationship.  Legal advertisement.**